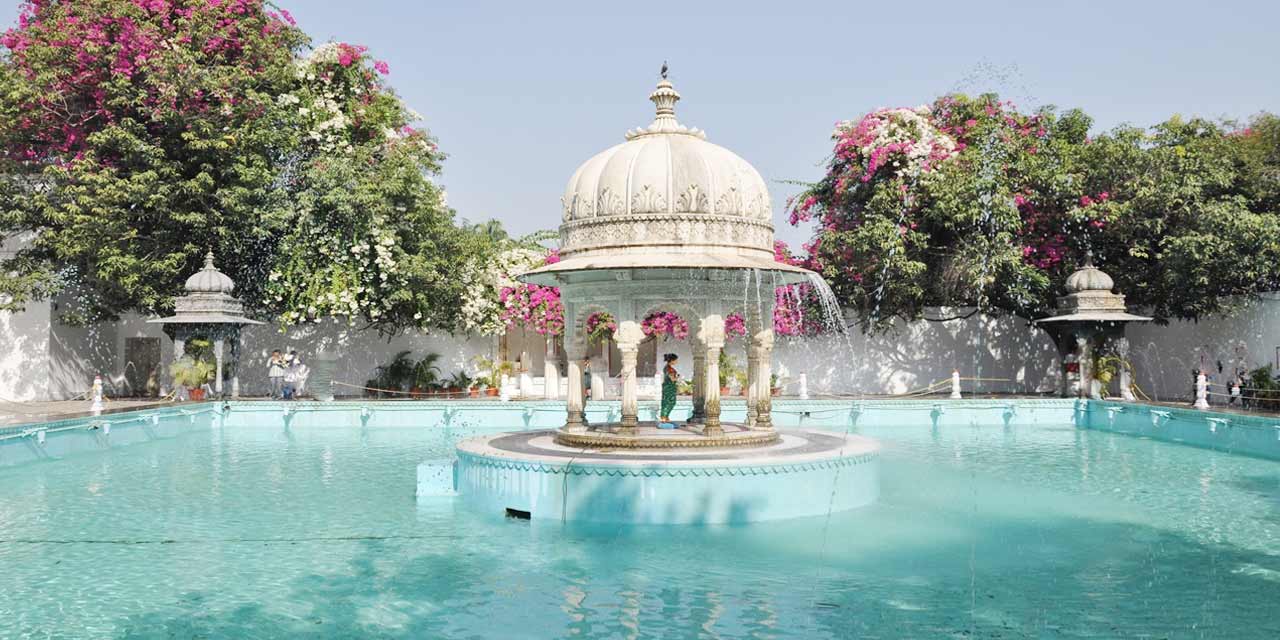 Saheliyon-Ki-Bari is a major charming garden and a popular tourist place . It lies in northern part of the city and has fascinating fountains and Kiosks, a lotus pool , marble elephants and attractive gardens. The main reservoir of the garden is embellished with one white marble kiosk located in the center and four black-marbled kiosks in all the four corners. The top of these kiosks is adorned with the sculpted figurines of birds which spurt out water from their beaks, producing the effect of rain.Fountains running from beaks of birds and trunks of elephants, capture the hearts of tourists. The moment you enter the garden, you can witness flowerbeds, lush green lawns and marble pavilions, which creates a pleasing ambiance.There is also a small museum here. The museum is nice and has much information about Indian architecture of buildings is very awesome.
This patterned garden used to be the popular relaxing spot of the royal ladies. The queen with her maids and female companions used to come here for a strole and spend their time in leisure. Due to this fact, the garden got it's name.Saheliyon Ki Bari garden is located on the banks of the Fateh Sagar Lake, presenting a green retreat . It was built from 1710 to 1734 by Maharana Sangram Singh for the royal ladies.As per legend, the garden was designed by the king himself and he presented this garden to his queen. The queen was accompanied by 48 maids in her marriage. To offer all of them pleasurable moments this garden was made.
A fair held here along the banks of Fateh Sagar Lake, attracts lots of tourists every year on Hariyali Amavasya. But the main feature of this fair, which can be seen nowhere in the world, is that in two days fair second day is held only for ladies in which only ladies are allowed.
साभार :
---
© CopyRight Pressnote.in | A Avid Web Solutions Venture.