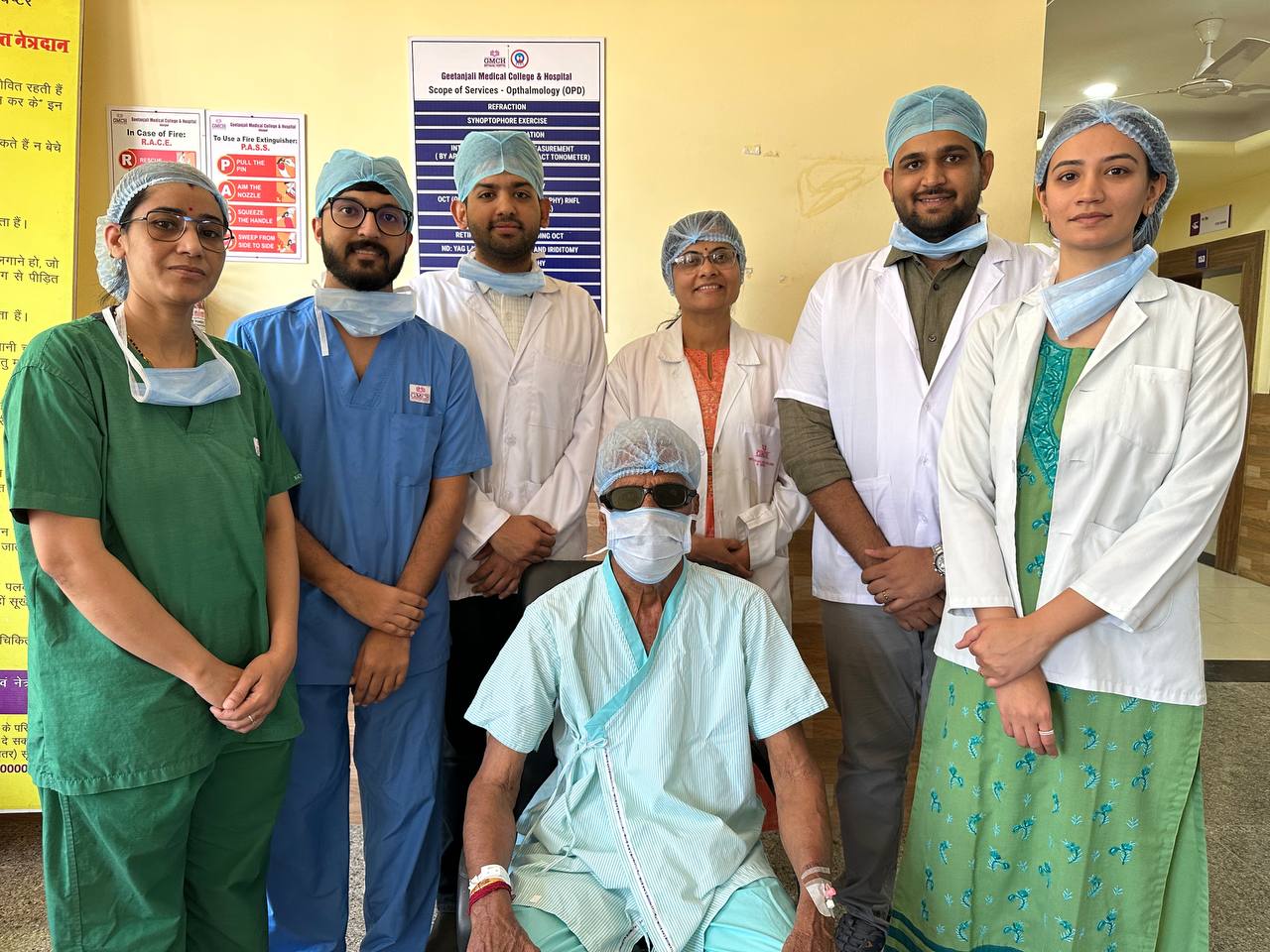 Mohanlal (name changed) resident of Chittorgarh, 75 years old, suffered an injury in his left eye while working in the field six months ago, after which he lost his vision. The patient's family took the patient to many hospitals, but the treatment was unsuccessful.
The patient was advised to go to Geetanjali Hospital, with all the facilities. Here, surgeon Dr Lipa Mohanty, head of the Department of Ophthalmology, after a thorough examination of the patient, found that the cornea of his left eye, which is usually transparent, had turned completely white. The patient was admitted immediately, and after a successful cornea transplant operation in the left eye, the patient regained his eyesight. This complex surgery is also called "Penetrating Keratoplasty". The team that performed this successful operation includes Dr Lipa Mohanty, Resident Dr Abhishek, Dr Govind and Nurse Taruna Mali.
The patient is now completely healthy; he has regained his eyesight. The patient expressed gratitude to Gitanjali Hospital, Udaipur and the operation team.
All advanced techniques and resources are available in the Ophthalmology Department of Geetanjali Hospital, Udaipur, due to which complex to complex problems are being solved continuously.
Geetanjali Hospital has continuously provided all kinds of excellent and world-class medical facilities for the last 16 years and health services to the needy.
साभार :
---
© CopyRight Pressnote.in | A Avid Web Solutions Venture.