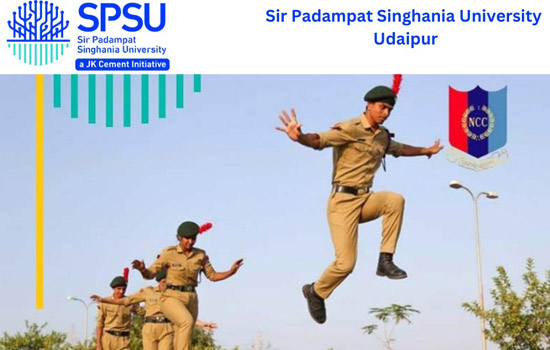 Sir Padampat Singhania University (SPSU) has made remarkable strides in promoting holistic student development and societal transformation.
The university's commitment to fostering well-being and creating a more equitable and just society has earned recognition for Lt. (Dr.) D S Chouhan, Associate NCC Officer, SPSU. Air Commodore L K Jain, Deputy Director General (DDG) of NCC Rajasthan Directorate, recently commended Lt. (Dr.) Chouhan for his exceptional services to the 10 RAJ battalion NCC Udaipur wing of the University wing. SPSU's NCC Unit, under the visionary guidance of Honourable Vice-Chancellor and President Prof. (Dr.) Padmakali Banerjee has been instrumental in the development of students and the overall process of nation-building. The endeavours include establishing a firing range and obstacle ground on campus, designed to meet standard norms and ensure the smooth functioning of NCC activities.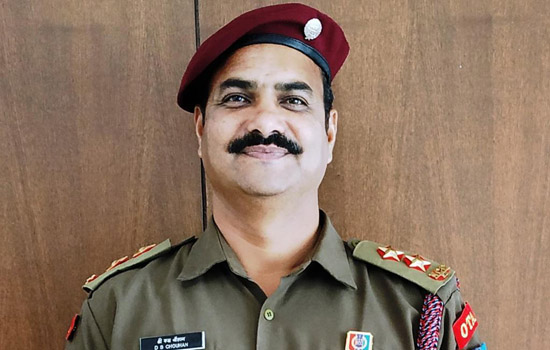 Furthermore, the NCC Unit at SPSU frequently organizes blood donation camps, tree plantation drives, and various other activities that contribute to the betterment of society. These initiatives exemplify the University's commitment to creating a positive impact and fostering a sense of responsibility among students. Through its inclusive approach to education, SPSU continues to nurture students who excel academically and develop as compassionate and socially conscious individuals.
साभार :
---
© CopyRight Pressnote.in | A Avid Web Solutions Venture.