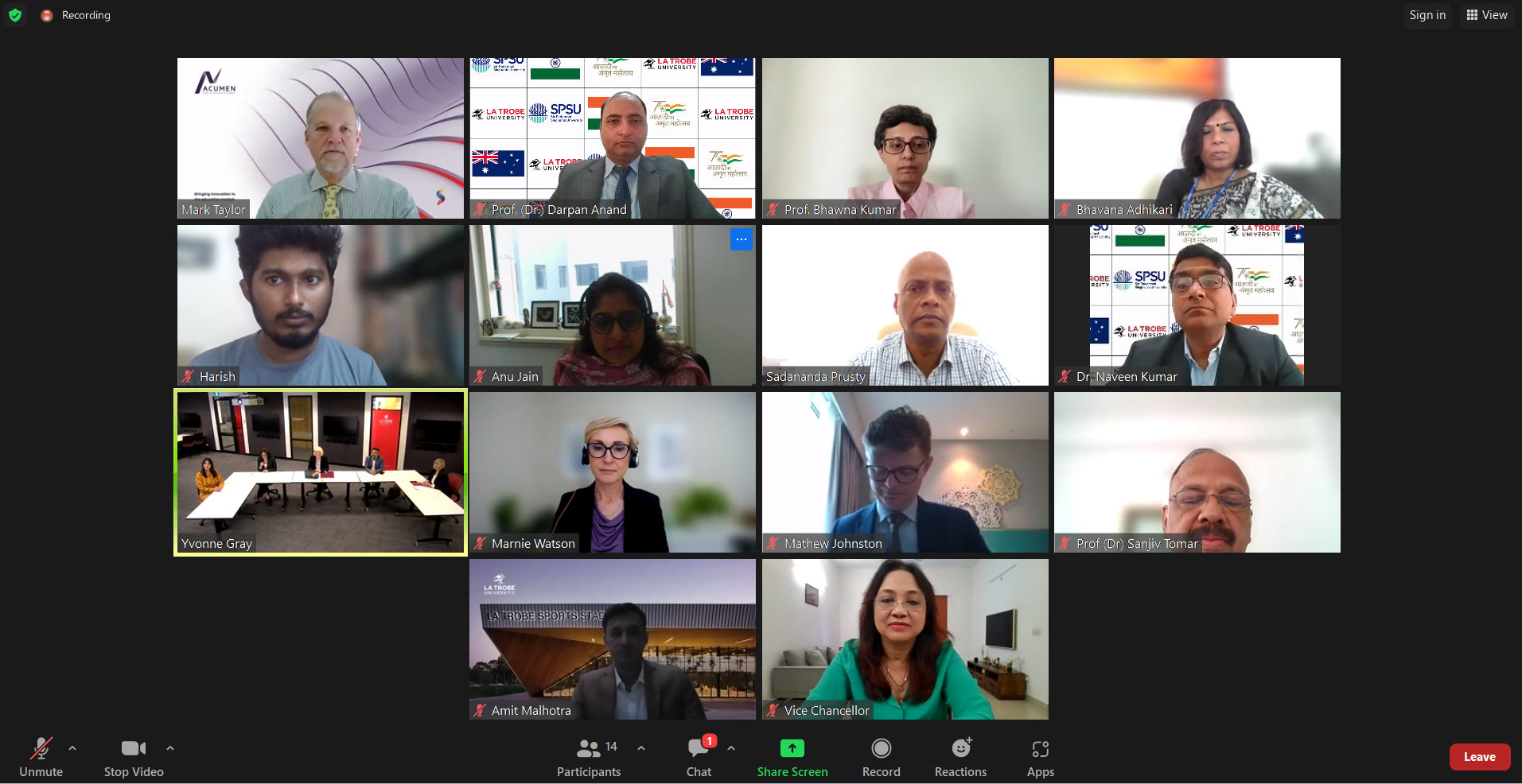 La Trobe University Australia and SPSU sign a Memorandum of Understanding (MoU)
Fostering internationalization and enriching student experience Sir Padampat Singhania University, Udaipur signed a Memorandum of Understanding (MoU) with La Trobe University, Australia on August 10, 2023. Prof. (Dr.) Padmakali Banerjee, President and Vice Chancellor, SPSU remarked that the MoU focuses on establishing a Centre of Excellence in the field of cyber security, promote interdisciplinary collaboration, serve as a knowledge hub, engage in policy and advocacy, incubate innovation, faculty and student exchange programs, conduct outreach and community engagement. She highlighted that this landmark agreement aims to pave the way for collaborative efforts, knowledge exchange and ground-breaking research initiatives. Dr. Stacey Farraway, Deputy Vice Chancellor (Future Growth) from La Trobe University, Australia along with Mr. Mathew Johnston from the Australian High Commission highlighted the significance of Indo-Australian academic collaboration. Dean Academics Dr. Bhavana Adhikari and HoD CSE, Dr. Darpan Anand from SPSU worked dextrously along with Prof. Amalia Di lorio, Prof. Wenn Rahayu, Prof. Naveen Chilamkurti, Mr. Amit Malhotra, Ms Lisa Kendal from La Trobe University Australia, experts from Acumen Prof. Bhawna Kumar, Ms. Marnie Watson, Mr. Mark Taylor, and Mr. Harish Ananth to turn this unique partnership into a reality. Senior officials Col. (Dr.) Sanjiv Tomar, Pro President, Dr. Sadananda Prusty, Dr. Naveen Kumar from SPSU also witnessed the signing of the MoU.
साभार :
---
© CopyRight Pressnote.in | A Avid Web Solutions Venture.