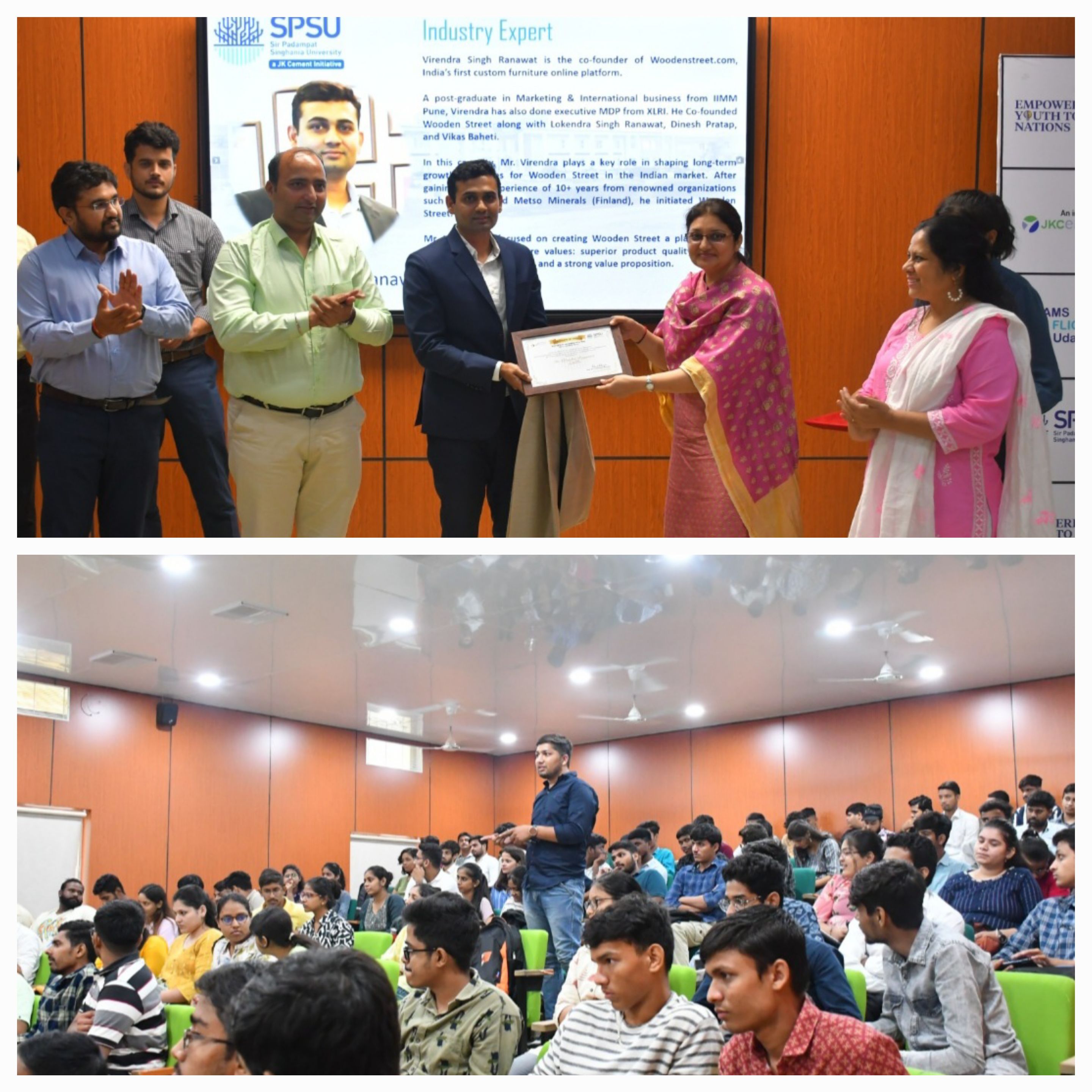 Promoting innovation, creativity, and empowerment, the Centre for Innovation in Skills and Social Entrepreneurship (CISSE), Sir Padampat Singhania University, Udaipur, under the visionary leadership of Honourable Vice-Chancellor and President Prof. (Dr.) Padmakali Banerjee celebrated World Entrepreneurship Day on August 21, 2023.
She highlighted that the University engages in various activities to create awareness, stimulate creative thinking, encourage students to consider entrepreneurship as a viable career option and foster a culture of innovation and start-up ecosystem among the students
. The chief guest, Mr. Virendra Singh Ranawat, Cofounder, Wooden Street, inspired the young attendees by emphasizing that entrepreneurship holds significance not only in job generation but also as a critically important component of our economic advancement, fostering the process of solving various challenges. He shared his arduous journey, challenges, and life lessons learned towards being a successful entrepreneur. In the interactive session, the students came out with innovative ideas, business plans, and an array of pioneering approaches toward employability and sustainable resources. Mr. Sangram Khuntia, Deputy Director of Placements and Partnerships; Dr. Darpan Anand, Associate Dean and Head, CSE; Dr. Shibani Banerjee, Director of Public Relations and Dr. Shweta Lalwani, Head School of Management, actively engaged the event.
साभार :
---
© CopyRight Pressnote.in | A Avid Web Solutions Venture.