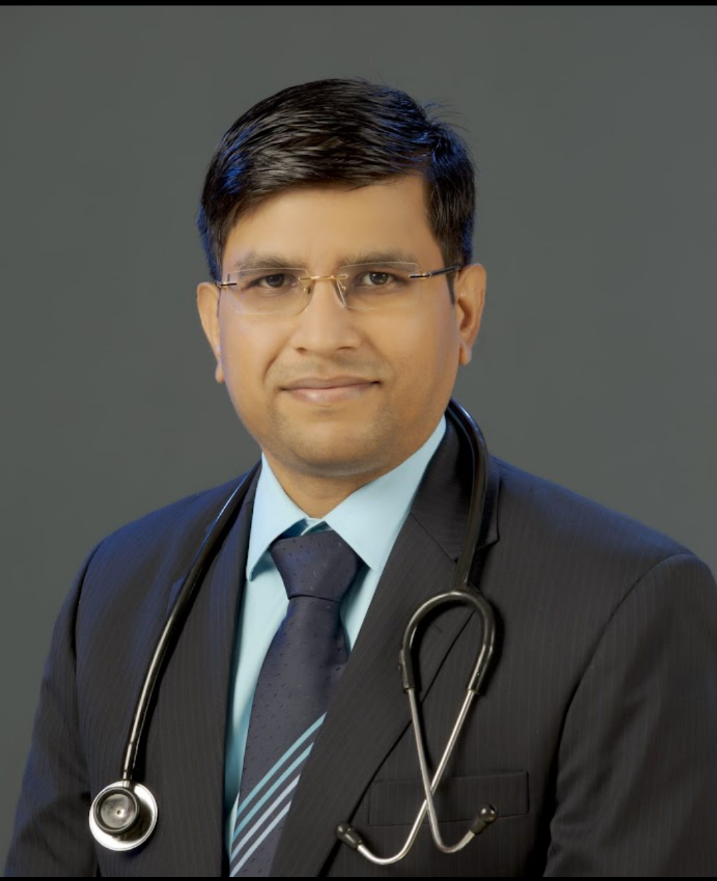 Greetings to Dr. Mukesh Kumar Gupta, the renowned urology specialist from Kota, on his birthday! Dr. Mukesh Kumar Gupta is known for his honesty, compassion, and dedication to serving the needy, and his friends, family, fellow doctors, social activists, community leaders, well-wishers, medical officers, and staff are all extending their best wishes to him on his birthday. His long life, progress, and bright name are being celebrated with prayers for his continued success.
Dr. Mukesh Kumar Gupta, the esteemed urologist of Kota, is a prominent figure in the medical field. He completed his MBBS from the Government Medical College in Kota and went on to pursue his MD in Urology from PGIMER, Chandigarh. With over 11 years of experience in the field of urology, Dr. Mukesh Kumar Gupta is proficient in treating various major and minor urological issues including penile implants, salvage therapy, bladder removal surgery, genitourinary reconstruction, kidney sparing surgery, kidney reconstruction, and minimally invasive surgery. He is dedicated to providing effective, skillful, intense, and lasting results, investing time to explain and ensure stable outcomes.
Specializing in lithotripsy, urinary stones, erectile dysfunction, uro-oncology, andrology, ureteroscopy, and male infertility treatment, Dr. Mukesh Kumar Gupta is sought after for his expertise. He also engages in public service through free camps. His mobile number is 9983112890, and he offers his services at Utkarsh Hospital located in 5B11 Mahaveer Nagar Extension Scheme, Subhash Circle, and outside Maharao Bhim Singh Hospital in Nayapura Police Station area, Sonography Complex, from 11 AM to 1:30 PM.
Notable personalities extending their wishes include the President of the Accredited Journalists' Association, former Joint Director of Information and Public Relations, senior journalist-author Dr. Prabhat Kumar Singhal, independent journalist D. Abbasi, Editor of "Bharat Ki Mahima" D. N. Gandhi, Editor Brijraj Singh Solanki, Assistant Editor Kadar Khan, senior journalist-advocate Akhtar Khan Akela, senior journalist Sudhindra God, and more.
साभार :
---
© CopyRight Pressnote.in | A Avid Web Solutions Venture.